The Art of Mastering the Bridges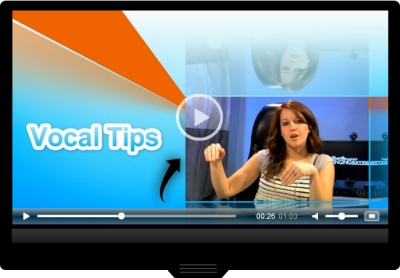 A vocal bridge or vocal break is the area in your singing voice where you make the transition from chest voice to head voice. In a trained singer this transition is not noticeable. The singing voice between the chest voice and head voice is referred to as the middle or mixed singing voice. The majority of untrained singers have a noticeable break between their chest voice and head voice. This is most evident in untrained singers who sing only in chest voice or only in head or when a singer approaches a high note from their chest voice and abruptly go into falsetto or head voice. Most untrained singers have this vocal break in their voice because they attempt to sing with too much force and do not know how to relax and let the proper muscles do the work. When you use too much force to sing it is impossible to sing through the breaks in your voice. A lot of singers falsely assume that to produce high notes that they have to use more power and air, so they blast away with their chest voice. This method severely limits a singerís range and will damage a singerís voice. What a singer should do is at the point where their chest voice can not go any higher without forcing it is to blend their chest voice with their head voice. This method of singing is know as singing in mixed voice and will extend your range, and the low end of your range gains overtones from your head register and your head register gains a fuller sound from the chest register. Singing in mixed voice makes it much easier to sing, and is a much heathery way of singing.



If you have had some formal vocal training and would like to work on your mix voice I suggest that you get the complete Mastering Mix Voice course. If you have never had any formal training Mastering Mix Voice could prove to be very difficult, but could still be effective, I personally do not suggest that you do this. Begin by getting the complete Singing Success Course, or some other good singing program, master it and if you are still having problems singing in mixed voice or want to delve deeper into singing in mixed voice then get Mastering Mix Voice.



Listen to the amazing transformation that can take
place with the proper singing lessons Click Here!